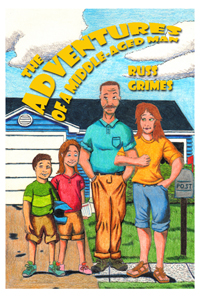 The Adventures of a Middle-Aged Man
by Russ Grimes
Book Information
Author: Russ Grimes
Illustrator: John Meszaros
Publisher: MarketingNewAuthors.com
ISBN: 1-889743-79-8
No. of Pages: 153
Index: No
Table of Contents: Yes
Binding: Perfect bound, soft cover
Last Update: 2009
Volume Discounts: Yes, call to inquire
Shipping Time: 2-5 Days
Price: $15.95
About The Book
Randy Grames is the main character and the middle-aged man. He is a husband and father of two. He loves his family. He is not pretentious. He is a "golden-rule" man. He treats people as he wishes to be treated. He believes in fair play. One day he finds a very special box. He opens the box and his life to new adventures. He gains powers. He uses these powers in various adventures—some anticipated and others, most definitely, not. All readers will enjoy the adventures and the illustrations that accompany them. This work will appeal to youth and adults.
Reviews
Russ Grimes was born in Michigan in 1967 and has lived there his whole life. He is a fan of fantasy books and action adventure movies. These are what inspired many of the conceptual ideas for this book. He started thinking about how a hero character could balance every day situations with a family. He enjoys writing as a great way to express his creativity and share it with others.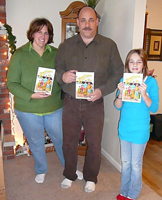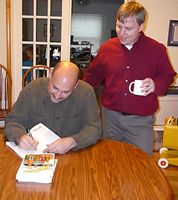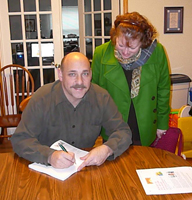 Click Photos to View Larger Images.
Preview the Book